Custom Handcrafted Furniture and Fine Woodwork
From a small, independent workshop located in the heart of Vermont's Slate Valley, master craftsman Walt Stanley designs and builds commissioned fine furniture pieces for clients across the country. A passionate woodworker, Walt upholds an esteemed tradition of New England furniture making, where every heirloom-quality item is handcrafted with traditional methods and the finest, locally-sourced materials. His work is inspired by classic Shaker and Arts & Crafts forms. Clean lines, graceful curves and subtle details are some of the qualities that describe his work.
When you tour the site, please note that each portfolio piece represents an individual project, from the overall design to the type of wood and finish, to the decorative details. You may discover something that you like, and it can be ordered as you see it on the page. Or, you may want to personalize a piece to suit your particular space, size or decorating style.
Designing furniture is fun, and Walt invites you to be a part of it.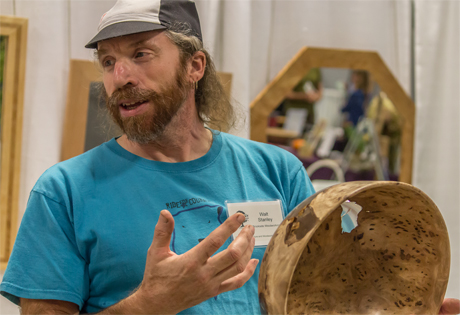 Self-taught master furniture maker. Juried member of the Guild of Vermont Furniture Makers. Cyclist. Dog Person. Total fan of Vermont. Get to know Walt and his work!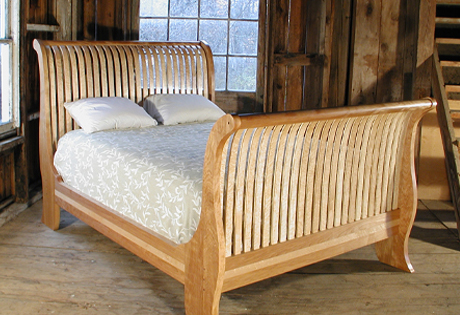 Studio furniture is designed to meet your needs and desires. When a custom furniture piece is installed, it should look like it has come home, like it has always been there.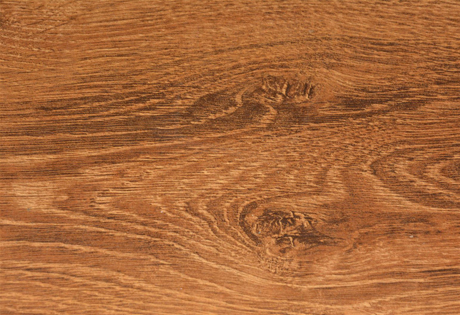 Walt hand-selects only the finest, locally sourced solid hardwoods for every custom project, paying careful attention to color, wood grain and symmetry. You choose the type!